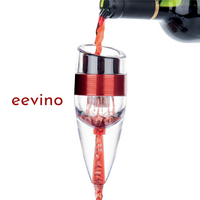 Eevino Wine Aerator
Specially designed for red wine, the eevino wine aerator aerate your wine as you pour it. The unique internal aerating funnel aerate the wine gently and allows the wine flavors to present itself.
No more waiting for hours for your wine to decant in a decanter. Just pour and enjoy.
View More
Cheer Moda Wine Accessories
Designed by Frank Rousselin, the renowned French designer who won several Good Design Award. His winning design includes Cheer Moda Electric Wine Opener and Nespresso Lattissima Touch.
Cheer Moda wine opener is beautifully designed, high tech and modern that fitted to be in any wine lovers bar counter or kitchen. Others products includes wine sealer, wine stopper and wine aerator.
It is a perfect gifts too, for your friends or customers.
View More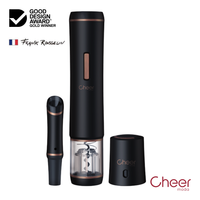 Cheer Moda Signature Series
Cheer Moda Classic Series
SOME OF OUR LAZADA CUSTOMER'S REVIEW